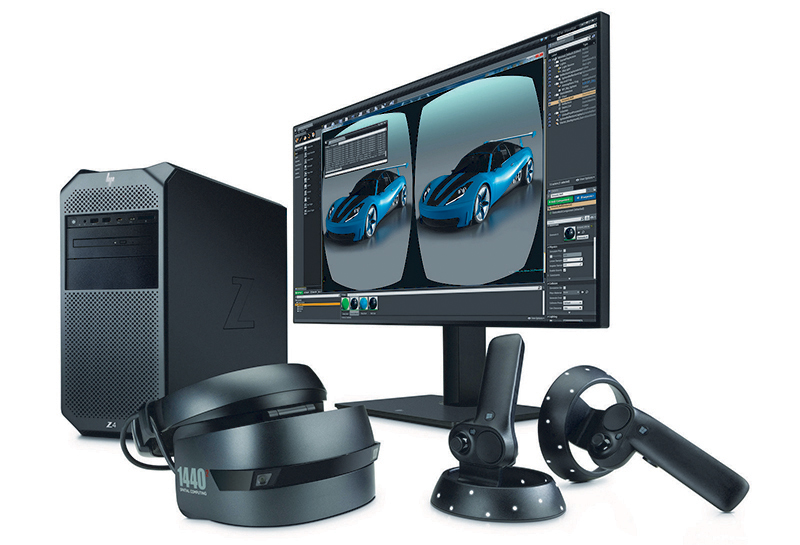 HP announced a "Professional Edition" of its Windows headset
Based on what we've seen from HP's VR backpack setup, as well as its Windows Mixed Reality Headset, the company is clearly taking virtual reality seriously. Now, HP is trying even harder to establish itself as a VR player for its commercial customers. The company announced a "Professional Edition" of its Windows headset today, as well a "VR Launch Kit" to help developers learn the ropes of the new medium. Additionally, it's also bringing some much-needed CPU upgrades to its Z4 Workstation, making it an even better rig for both running and creating virtual reality.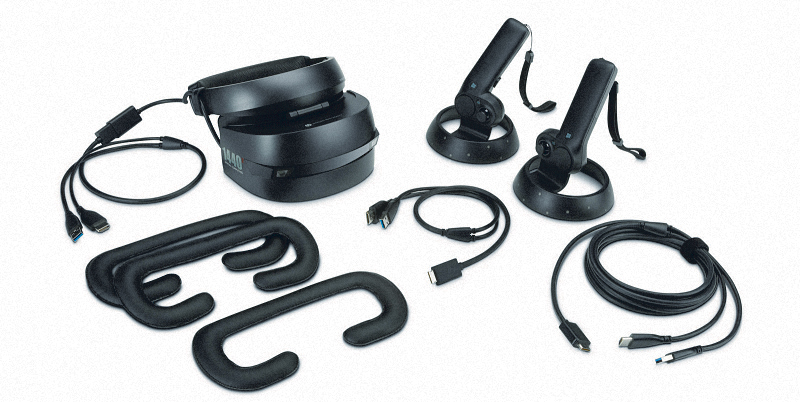 From what we can tell, the only major difference with the new version of HP's Windows Mixed Reality headset is that it comes with three easily cleanable replacement faceplates. That's useful for a commercial environment, where several people will likely end up using it throughout the day. The standard foam faceplate, which the headset also includes, is much harder to sanitize. Beyond that, the new headset features the same design as the earlier one, including a liberal amount of padding around the headstrap, and displays running at 1,440 by 1,440 for each eye. It'll run you $449 when it launches in March, and it'll come with HP's Mixed Reality controllers.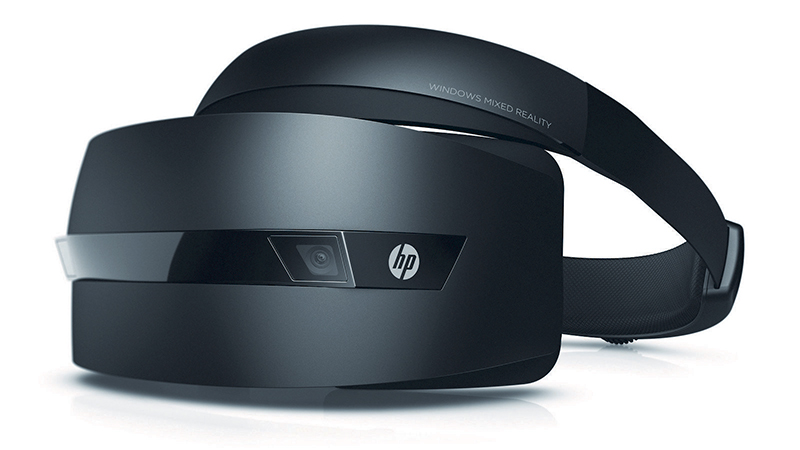 HP's VR Launch Kit, meanwhile, is more intriguing. It was developed together with Epic Games, and it's based on the popular Unreal Engine platform. HP claims it'll save "days" of VR production with the Datasmith5 workflow toolkit by simplifying how 3D assets are optimized for Unreal. It's tough to tell how well the Launch Kit will compare to similar solutions, but it makes sense that HP would want to give its professional customers a bit of a helping hand. As those folks get even deeper into VR development, there's a better chance they'll stick to HP's ecosystem.
The new Z4 Workstation doesn't look any different than the current model, but now it supports Intel's Core X CPUs, including the company's 18-core behemoth, in addition to existing Xeon chips. It can also fit in dual high-powered GPUs, which puts it on par with more expensive systems. Previously, you'd have to step up to HP's Z6 and Z8 Workstations if you demanded more performance, but now more developers should be able to make do with the entry-level model. The new Z4 is available today starting at $1,499.
Source: HP