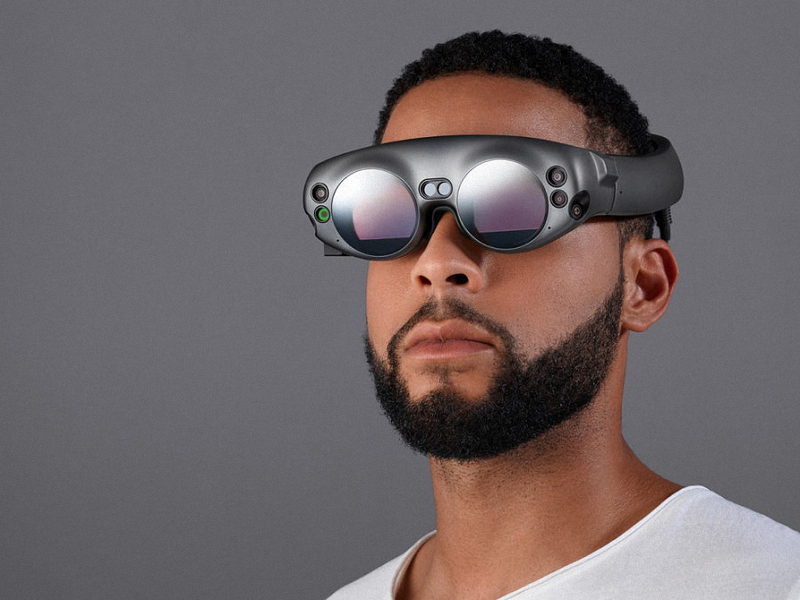 Magic Leap finally reveals its AR goggles
Magic Leap has been teasing a mysterious, game-changing augmented reality device for several years now, earning hundreds of millions of dollars in investment along the way, and today it finally revealed some actual hardware. Meet the Magic Leap One, available to developers in 2018.
Magic Leap has developed what its CEO, Rony Abovitz, refers to as lightfield technology. Similar to Google Glass and HoloLens, the glasses overlay digital 3D graphics onto your view of the real world via a headset with transparent lenses.
"Our lightfield photonics generate digital light at different depths and blend seamlessly with natural light to produce life-like digital objects that coexist in the real world," Magic Leap says. "This advanced technology allows our brain to naturally process digital objects the same way we do real-world objects, making it comfortable to use for long periods of time."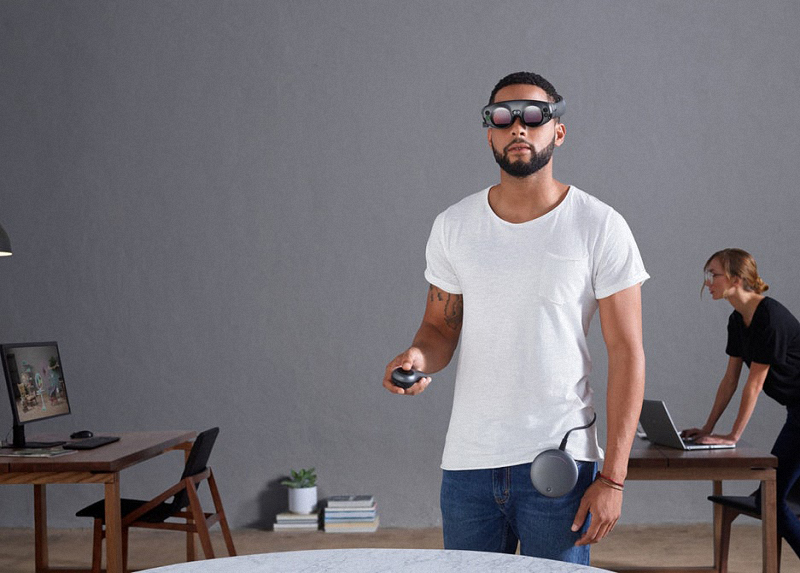 Like Microsoft's HoloLens, much of the more promising examples of what the Magic Leap One can do are based on persistent virtual objects that appear in the real world. The company envisions virtual "meetings" where Magic Leap users can virtually gather in real-world spaces, and games that come alive by taking over your living room rather than transporting you to an entirely different place.
Magic Leap One looks like a pair of futuristic swimming goggles, attached by a wire to a computer attachment called the Lightpack that can be attached to the back of your trousers or slipped into a pocket. Its full name is Magic Leap One: Creators Edition, as the company predicts initial interest will come from early adopters and creative types.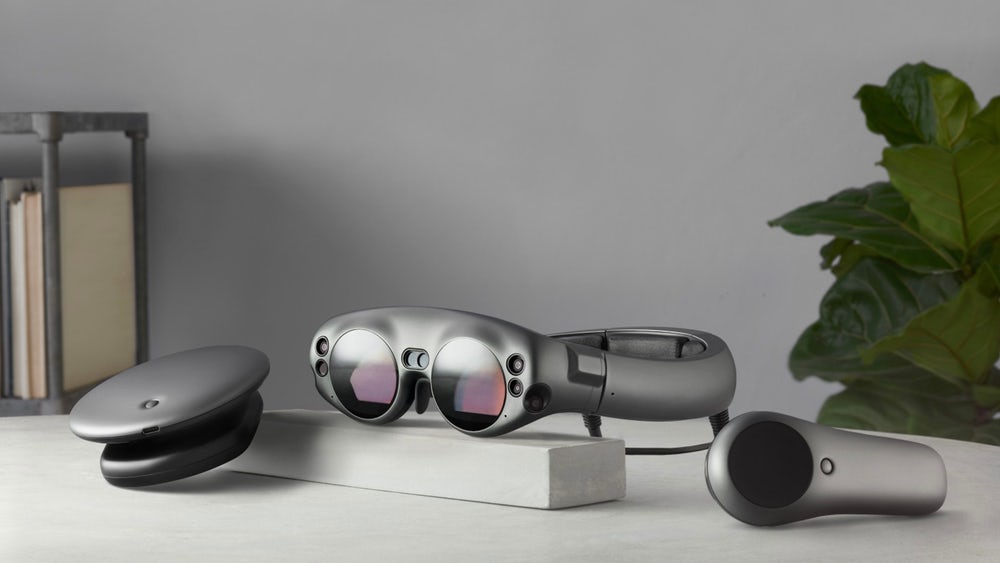 The glasses come in two sizes, and the nose pieces, temple pads and forehead pad will all be customizable to ensure comfort and a good fit. You'll also be able to order prescription lenses.
One of the details that's yet to be revealed is battery life, a perennial problem for high-spec gadgets running away from the wall outlet. It's likely that Magic Leap is still working on this ahead of the device's initial launch next year, and we should get more information on this together with key specs soon.
It looks as though the Magic Leap One will take the same route to market that big-name VR headsets like the Oculus Rift did – launch in an early, beta form for people who want to code content for it, and are willing to pay a high price for the privilege. Interested parties can sign up now for more details sometime in 2018, but we don't expect the goggles to actually go on sale to consumers for some considerable time yet.
Source: Magic Leap