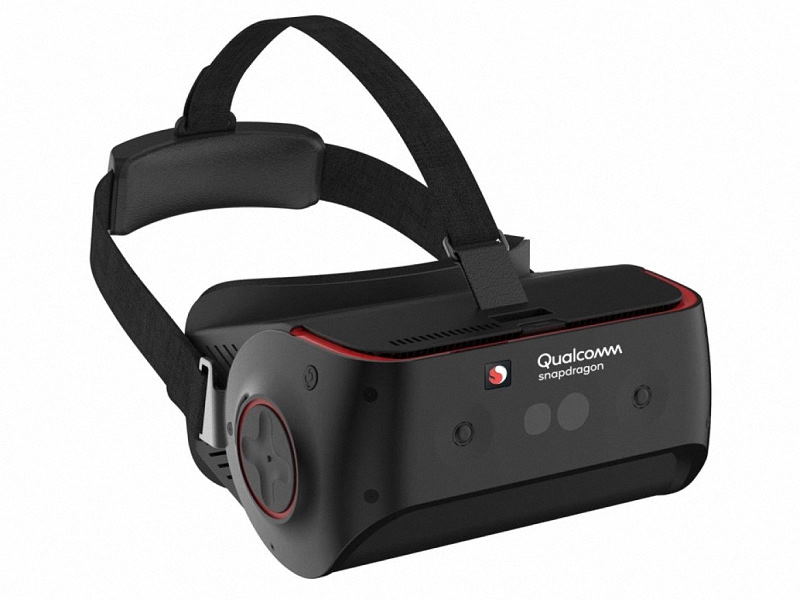 Qualcomm unveils new Snapdragon 845 powered VR headset
Ahead of Mobile World Congress, Qualcomm unveiled a new virtual reality reference platform based on Snapdragon 845, its top-of-the-range smartphone processor. It targets both smartphones with VR features and standalone VR headsets.
The Snapdragon 845 Mobile Platform uses the latest Qualcomm Adreno 630 visual processing subsystem which is around 30% faster than previous generation of mobile processors and could be a real game changer when it comes to virtual reality. The Snapdragon 845 can support up to two 2400 x 2400 pixel displays at 120 frames per second, which is more than twice as much display throughput compared to the Snapdragon 835 Mobile Platform.
Dubbed the Snapdragon 845 Xtended Reality platform, Qualcomm's chips can be used to build virtual or augmented reality goggles with high resolution that don't require any awkward cabling or even a wireless connection back to a powerful PC. The updated version of Qualcomm's "reference design" headset offer a resolution of 4 million pixels for each eye and use a technique called foveated rendering that saves power by leaving the areas out of the user's direct field of vision somewhat blurry. Up until now, virtual reality headsets have given a uniform image no matter where the user was looking.
There is no availability or pricing notes for Qualcomm's Snapdragon 845-powered virtual reality headset yet, but if it follows previous flagship products, we can expect to know more in the coming months.