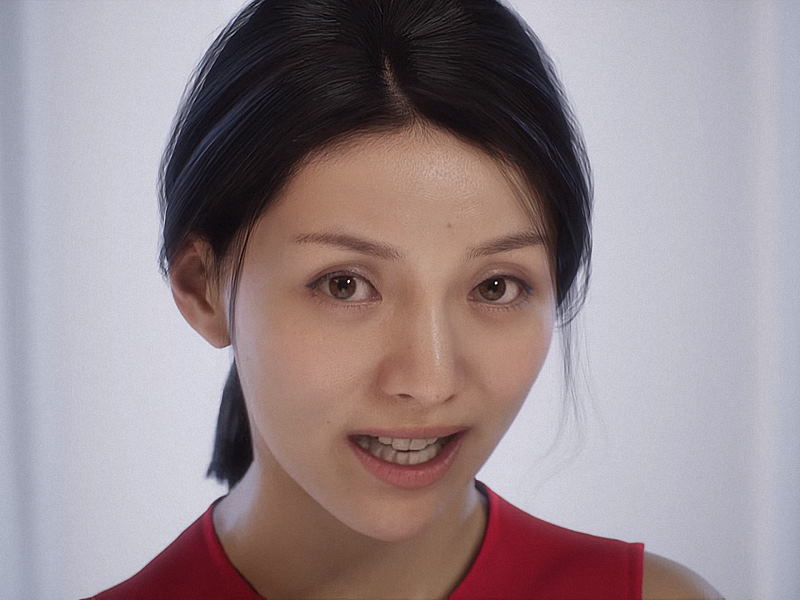 Epic Games shows off an amazing real-time digital human
Epic Games has been obsessed with real-time motion capture for years, but the company is now trying to take its experiments with the technology one step further. At the Games Developers Conference, Epic Games, CubicMotion, 3Lateral, Tencent, and Vicon took a big step toward creating believable digital humans today with the debut of Siren, a demo of a woman rendered in real-time using Epic's Unreal Engine 4 technology.
The crazy thing about Siren is that she comes to life using live mocap tech, powered by software from Vicon, that can make her body and finger movements be captured and live-streamed into an Unreal Engine project. The actress in the Siren demo is actress Alexa Lee, who was recorded in front of a camera with a head-mounted camera for facial expressions and a full-body tracking suit.
Using Vicon's new Shōgun 1.2 software, her body and finger movements were captured on one screen while the data was streamed into Unreal Engine using Vicon's new Live Link plugin. On a second screen, the Siren character, created using the likeness of Chinese actress Bingjie Jiang, moved in sync, driven in-engine at 60 frames per second.
"When we began working on Siren, we knew from the beginning that it was going to push several boundaries. To make this possible we needed the best motion capture hardware and software," said Kim Liberi, Epic Games' CTO.
With this rendering process, real-time computer figures can be animated in real time, which could be interesting not only for games, but also for live eSports broadcasts, VR movies or, in the distant future, for social VR applications.